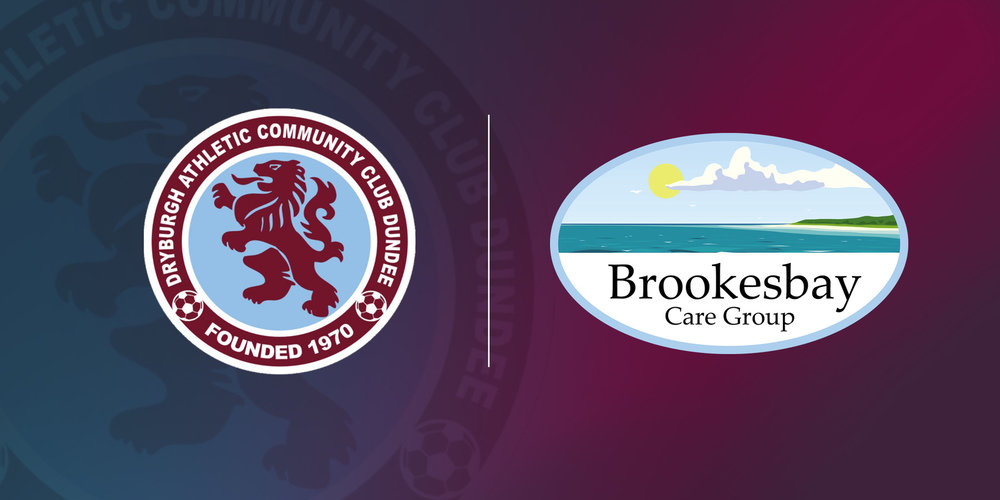 Dryburgh Athletic Community Club are delighted to announce Brookesbay Care Group as Club partners.
The Brookesbay logo will feature on our Womens SWF Championship squads tracksuits for the 2022/23 season.
Brookesbay Care Group are based in Dundee. They provide personal care for people who need that little bit of extra help with their daily needs. Being a carer for a loved one can be very difficult. They are here to provide your loved ones the care they need so you don't have to worry.
At Forebank Care Home they specialise in providing care for people who suffer from dementia and at McGonagall House people who suffer from alchohol related damage. They make sure that all their personal needs are met and also provide them with a comfortable environment.
If you would like any more information on any of the services Brookesbay offer then please check them out at http://www.brookesbay.co.uk/
Dryburgh Athletic Community Club Chair John Beatt commented "We are delighted to bring in Brookesbay Care Group as a new club partner. Backing from local business is crucial for football clubs like ourselves and we look forward to working together."
Huge thanks to Peter Marr for making this deal possible.
Check out all our valued Club Partners below
http://www.dryburghacc.co.uk/sponsors
Back to news