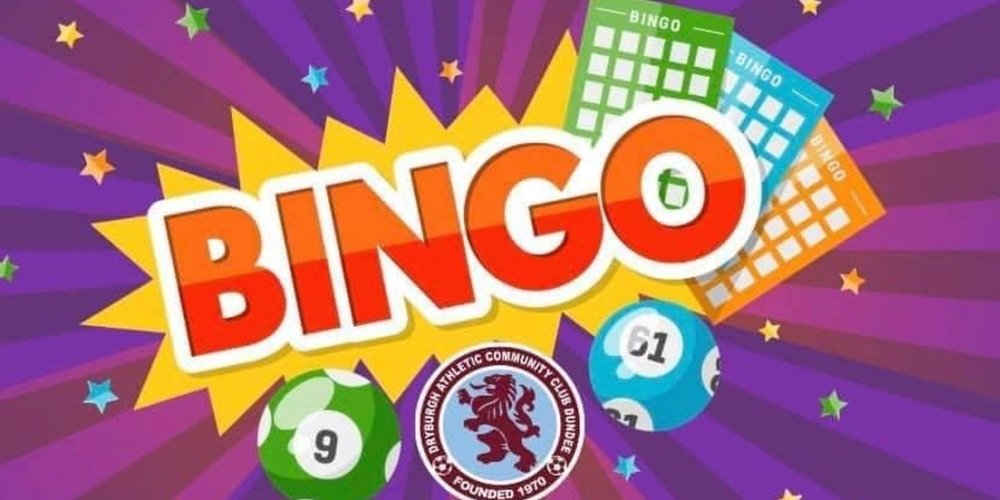 Calling all BINGO lovers....
Eyes down tomorrow night ?
As part of our participation in the "Cash for Kids Sport Challenge" this Saturday night we will be hosting our first ever "Dryburgh Bingo Night" online via Zoom
Anyone can play - Players, Coaches, Friends, Mums, Dads, Grannies, Grandads, Aunties, Uncles - you get the picture!
The Bingo room will open from 6.45pm onwards - Eyes down at 7pm online on Zoom
Tickets cost £10 and can be reset and used over all the games. Tickets can be printed or you can mark off using your phone or tablet
We will play 5 games of bingo with prizes for winning tickets:
1 line - 2 lines - Full House
We have some fantastic prizes from:
Wine and Chocolate
Scott Brothers Butchers vouchers
121 sessions with KM Skill School
PT Sessions with Andy Melville Fitness
Camperdown Wildlife Centre family passes
Plus many more prizes up for grabs
Our last game of the night will be for our top prize a brand new Amazon Echo Dot smart speaker Alexa - Donated by RGS Architectural Design Consultants Ltd.
If BINGO is not your thing we will also be offering a "Joe 90" on the night. This will be £2 a number - and will take place at the end of the bingo - the first number pulled out will win £50!
How to play -
Please use the link below to donate £10 to buy your Bingo tickets
https://www.cashforkidsgive.co.uk//campaign/radio-tay-sports-challenge-2020/fundraisers/dryburgh-athletic-community-club/
Then screenshot (take a picture) your donation and send by email to dryburghacc@gmail.com or PM our Facebook page
We will then send you the Zoom log in details and your all important Bingo tickets
Get involved to help us raise much needed funds for Radio Tay's Cash for Kids and our own Dryburgh Athletic Community Club
Please share - everyone's invited
#dryburghbingo
#eyesdown
Radio Tay's Cash for Kids
Back to news