About the Club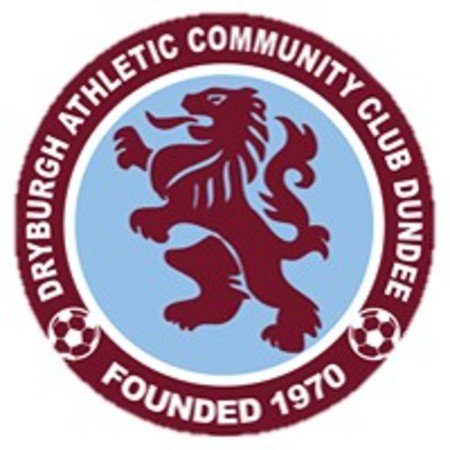 Dryburgh Athletic Community Club SCIO (registered Charity SC045585) are an SFA Gold Quality Mark Community Club which serve the West end of Dundee, covering Lochee, Menzieshill, Charleston and Dryburgh - Founded in 1970.
We provide football in a fun, friendly environment to Boys and Girls from age 3 up to the Adult game. Currently, we have over 300 registered players who play and train at South Road/Myrekirk and Lochee Park.
Here's a look at our fantastic Dryburgh Athletic Community Club Player Pathway and our Community sessions (these are continually evolving) -
Dryburgh Dribblers - Ages 3-4 - Boys and Girls.
Saturday 11-11.45am at WestEnd Flooring
Dryburgh XTRA sessions - for players born 2013 -2014 - Boys and Girls.
Saturday 12-1pm at WestEnd Flooring
Girls U9s "Lisa Evans" Soccer Centre
Monday night at Lochee Park 6-7pm - Menzieshill Community Hub 6-7pm through Winter Months (Oct-April).
Girls
Under 7s
Under 9s
Under 11s
Under 13s
Under 15s
Under 17s
Women's
Dryburgh Athletic U21s - SWFL
Dryburgh Athletic Ladies - SWF Championship
Boys
Fun Fours
2015s
2014s
2013s
7-a-side Teams
2012s
2011s
2010s
9-a-side Teams
2009s

11-a-side Teams
2008s
2007s
2006s
Mens
Dryburgh Athletic Amateurs
For more Information on any of our club programmes or our any of teams - Please Contact:
Sarah Smith - Club Development Officer
Email: dryburghathleticcc@gmail.com
Phone: 07494091812
Learn More About
Dryburgh Athletic AFC
Dryburgh Athletic AFC are an amateur football team and part of Dryburgh Athletic Community Club. The team play in the Dundee Saturday Morning Football League Premier Division and are also members of the Scottish Amateur Football Association and compete in the Scottish Amateur Cup and North of Tay Cup.
The club was founded in July 2008 under the name Young Boys AFC and many of the players from the original team remain. The club was formed as a result of young players finding it difficult progress into the adult game and this pathway is the ultimate aim of the team. Becoming part of Dryburgh Athletic Community Club has allowed the team to meet this aim and we hope to see many young players joining our club in the future.
Dryburgh Athletic Girls U18s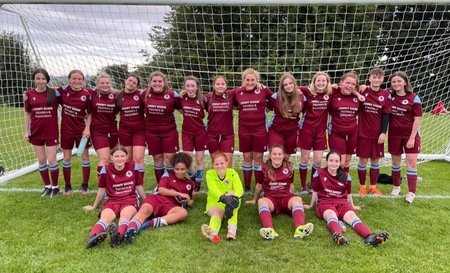 Dryburgh Athletic Girls U18s - Coached by Stuart Melville & Reece Watt - Play in the SWF North/East U18s league
Dryburgh Athletic Women

SWF Championship performance side - Dryburgh Athletic Women