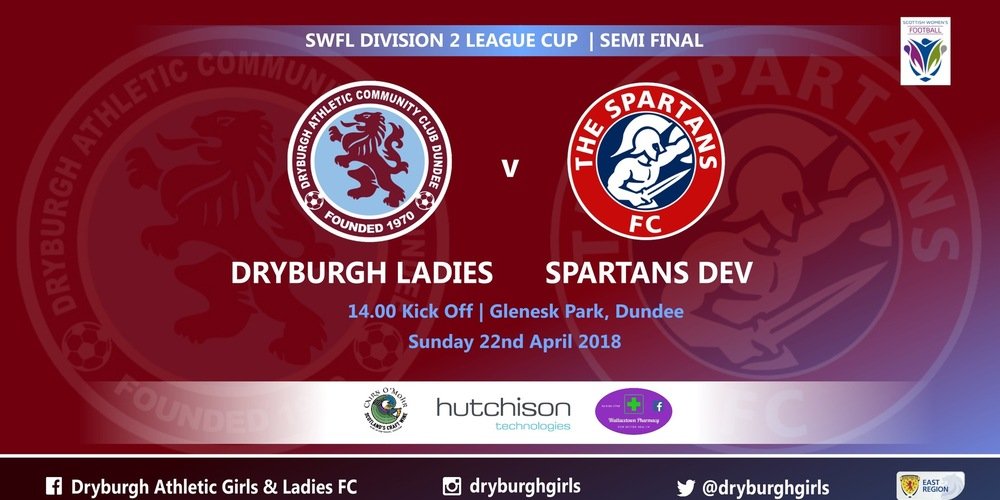 Dryburgh Ladies play Spartans Development 2pm KO at Glenesk Park on Sunday 22nd May.
Come along and cheer them on in their SWF League Cup semi final.
The girls have done fantastically well to reach the semi final in their first year at this level.
Entry is FREE and teas / coffees on sale at the park.
Back to news