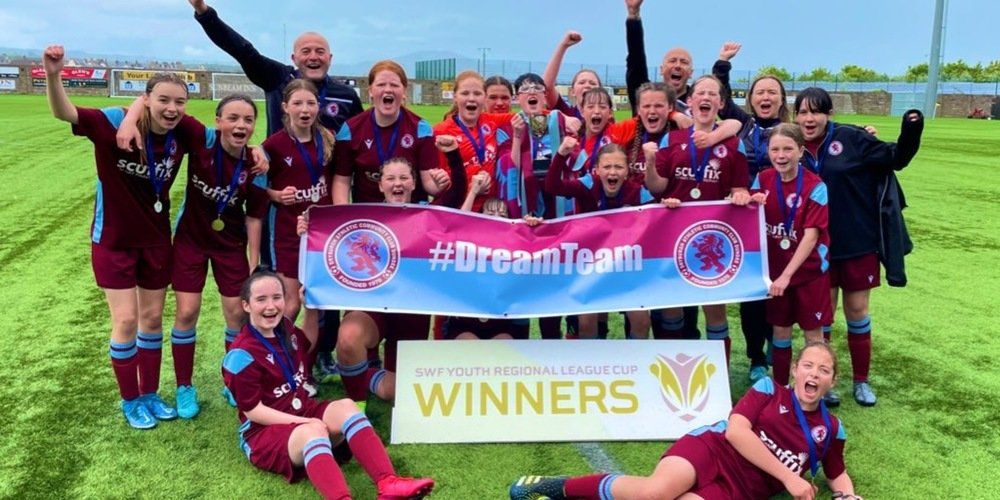 Dryburgh Athletic U14s Girls this afternoon became SWF East U14s League Cup Winners 2022.
Two Abi Halliday goals, one in each half, clinched the win for Dryburgh in an eagerly contested game Vs Jeanfield Swifts at Bayview Stadium.
Huge congratulations to the Coaches and team!
Commiserations to Jeanfield, who were worthy opponents.
Back to news