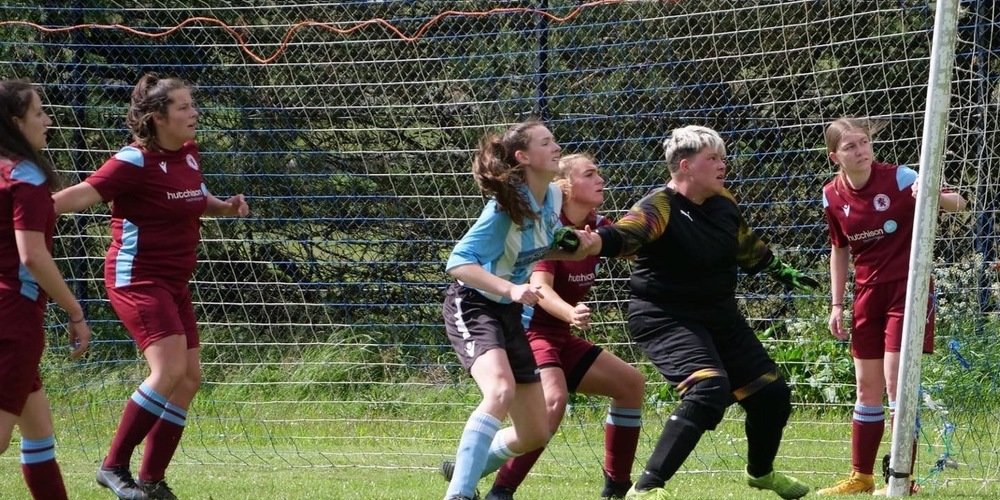 This past Sunday saw a huge milestone for our thriving Girls & Women's pathway as Couch 2 Kickabout Women's recreational player Sarah Paterson made her Dryburgh Athletic debut for our Womens SWFL squad.
Sarah has been attending our recreational sessions since start up last summer, thoroughly enjoying her Wednesday night Kickabouts in a fun relaxed atmosphere at Lochee Park.
Along with attending our Wednesday sessions, Sarah is a regular supporter of all our Girls and Womens teams often spotted cheering on Dryburgh at Lochee park.
17 years have passed since Sarah previously last played football competitively.
She played for Dundee United Ladies for 12 years between the ages of 11-23 before retiring from the game due to family commitments.
Sarah has this to say about joining our Couch2K group and making her Dryburgh debut "The Couch2kickabout sessions are fantastic and I throughly enjoy our weekly sessions. It's great to meet for a kickabout and some fun. Having not kicked a ball in almost 17 years I joined the sessions last summer, its great to be back involved in the game I love and feel part of a team again. It's not about ability, fitness or being the best footballer but friendship, having a laugh and supporting each other.
That said I had the privilege of representing the ladies team last weekend when both their keepers were unavailable. This was an amazing experience and I'm extremely grateful to the club for allowing me this opportunity and would like to thank the team and coaches for making me so welcome and for all their support and encouragement."
For more information on our Womens Recreational session and our Girls & Women's pathway contact our Club Development Officer Sarah Smith on on dryburghathleticc@gmail.com or 07494091812
Back to news