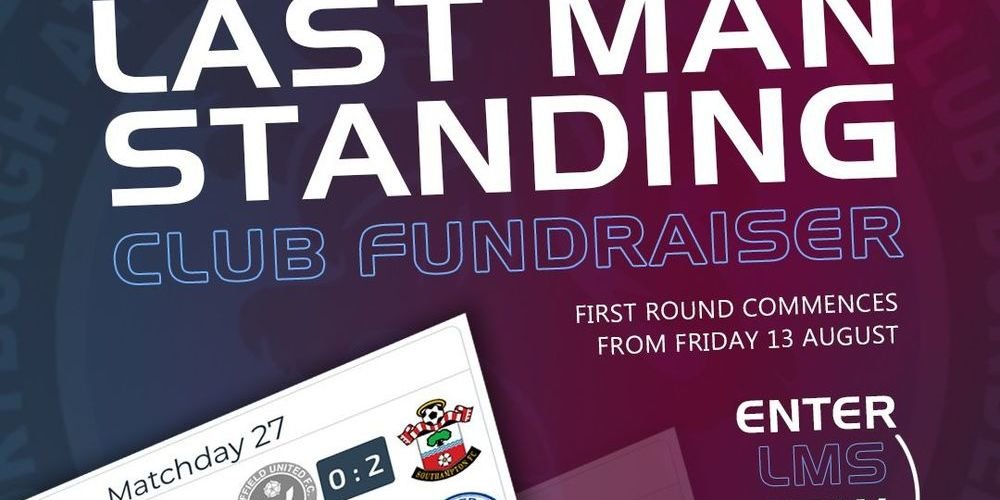 Still time to enter Dryburgh Athletic's Last Man Standing - Club Fundraiser
In-line with the English Premier League fixtures, we will be running a Last Man Standing (LMS) starting on the weekend fixtures of the 13th of August
To take part in Dryburgh Athletic's Last Man Standing ENTER BELOW
https://www.myclub-hub.com/organisations/34/hosted/lms/56
What is a Last Man Standing?
Entry is £10 and the winner will receive 50% of the Prize Pot with the other half going towards club funds
Each week, those in the competition pick one team from a list of football fixtures. Importantly, a player cannot make the same pick more than once during the same competition. Choose your teams wisely!!
If the team you pick wins, you'll progress to the next round. If your team draws or loses and you have no additional lives, you'll be ELIMINATED from the competition
There is a yellow card giving all players one life carrying them forward into the next round after their first mistake
If your team's match is postponed, you will be carried over to the next round and you'll be unable to pick that team again in the same competition
The competition continues week by week until one person is left or a minimum number of people are eliminated at the same time – that person(s) is the winner and will be crowned the LAST MAN STANDING!!
Who can Play LMS? - EVERYONE CAN PLAY!! We will be sharing with our club members and public and ask you to share with your friends, family, teammates etc.
You have to have or create a My Club Hub account (free), then choose your team from the round of fixtures, remember to pick carefully
GOOD LUCK EVERYONE!!
#LastManStanding
Back to news